How Does It Work?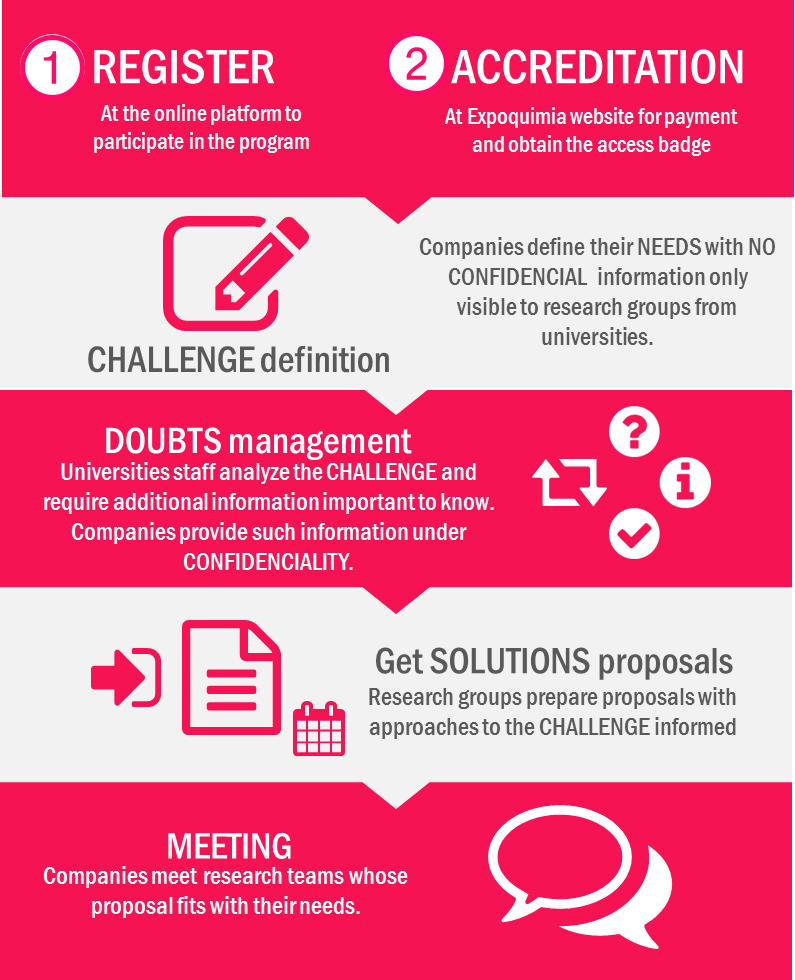 DATES
TASKS

Until September 7 2017

Registration and insertion of the cooperation profile.

From the 7th to the 29th of September 2017

Send and recive the proposed solutions.

Applications received from bilateral meetings.

Acceptance or denial of online meeting requests.

October 3rd 2017

Participants will receive a preliminary agenda with the shedule of meetings accepted.

October 5th 2017

Open Innovation Forum
The sooner you post your profile, the sooner you will recieve visits!
Download the October 5th program Here
REGISTRATION FEE
75€ (VAT included)
Discount code for researchers and associates.
Open Innovation Forum participants will enjoy an entrance to Expoquimia
It provides access to all the activities of the day: talks, partnering and networking luch.